Indicators: Trucking sees employment gains
Trucking companies added 2,500 payroll jobs in November, announced the Bureau of Labor Statistics on Friday, in a month where the overall economy 146,000 nonfarm jobs. The unemployment rate dropped to 7.7 percent in November — the lowest point in four years and down from 7.9 percent in October. The number of payroll jobs at for-hire trucking companies is up 124,200 jobs since its bottoming-out point in March 2010 — a 10.1 percent increase. That number, however, is still 95,000 jobs — 6.5 percent — under January 2007′s high point.
More at Indicators: Trucking sees employment gains, conflicting orders …
Trucking Companies Hiring Non-CDL Drivers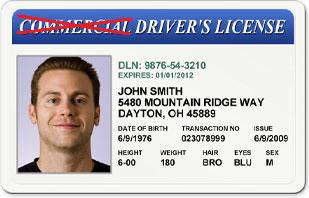 A whole lot of talk has been going on about the qualifications necessary to become a truck driver. The CDL is supposed to serve as a barrier of entry against undertrained or unsafe drivers. How effective it is at doing so is a whole separate conversation, but the point is that it's there. Well now it's been discovered that there are huge numbers of people for whom needing a CDL is no barrier at all.
CBS7 news reports that in the oilfields of West Texas, there are drivers operating commercial vehicles without having any kind of certification. In one year in the Permian Basin alone, an area of West Texas and New Mexico that's only about 75,000 square miles, 350 crashes occurred with a driver without a CDL behind the wheel. So far this year, 300 tickets have been issued to drivers without a CDL, an increase of over 100% from two years ago.
So why this sudden increase? The penalty if a non-CDL driver is caught is a class C Misdemeanor and a fine of a maximum of $500. Neither the company, nor the company owner incurs any risk by employing non-CDL drivers. Companies are realizing that they can pay drivers less if they don't have a CDL. Some companies are even covering the cost of the fines since it's still less than they'd be paying if they hired properly certified drivers.
More at Trucking Companies Hiring Non-CDL Drivers
Trucking adds 700 jobs in September
For-hire trucking companies added 700 payroll jobs in September on a seasonally adjusted basis as the overall U.S. economy added 114,000 nonfarm jobs, according to the latest estimates released Friday, Oct. 5, by the Bureau of Labor Statistics. In addition, the national unemployment rate in September was 7.8% — the lowest level since December 2008, according to BLS figures.
Almost as notable as the September gains were BLS revisions to August figures. For trucking companies, the August figures were lowered by 400 from last month's initial estimate. But for the overall economy, the updated August figures are 86,000 higher than what the agency originally reported, and the 114,000-job increase is on top of that higher figure.
The 700 jobs added in for-hire trucking represents the weakest month-to-month growth since the 1,200-job decrease in March. Payroll employment in trucking in September totaled nearly 1.352 million jobs — up just 0.05% from August and 3.6% from September 2011. Trucking employment is up by 117,600 jobs, or 9.5%, from the bottom in March 2010, but it remains 101,600 jobs, or 7.0%, below the peak in January 2007. The number of trucking jobs are up 2.6% since the beginning of the year.
More at Trucking adds 700 jobs in September | Commercial Carrier Journal
Originally posted 2012-01-03 16:00:00. Republished by Blog Post Promoter